Donate
Twin Cities Dads supports fathers of children having special needs. While there are several groups for mothers, we are the only group in the Twin Cities that focuses exclusively on dads. As such, we are in a unique position to help create more positive outcomes for their special children. Fathers that are knowledgeable, balanced, and fully engaged become more effective. And effective fathers help their children grow into strong adults that reach their full potential.
Twin Cities Dads currently receives support from Minneapolis Public Schools and Early Childhood Family Education. This enables us to provide a free class for kids, so that dads can meet without interruption.
All program costs are funded by generous members of the local community, as well as the fathers themselves. Currently our only cost is a small stipend for our experienced moderators. Your contribution will therefore have a big impact. Please donate today.
Checks can be made payable to our moderator, Steve Roecklein, and mailed to:
Steve Roecklein
PO Box 18061
Minneapolis, MN 55418

So that we may thank you, please include your contact info and tell us if you already know a member of our group.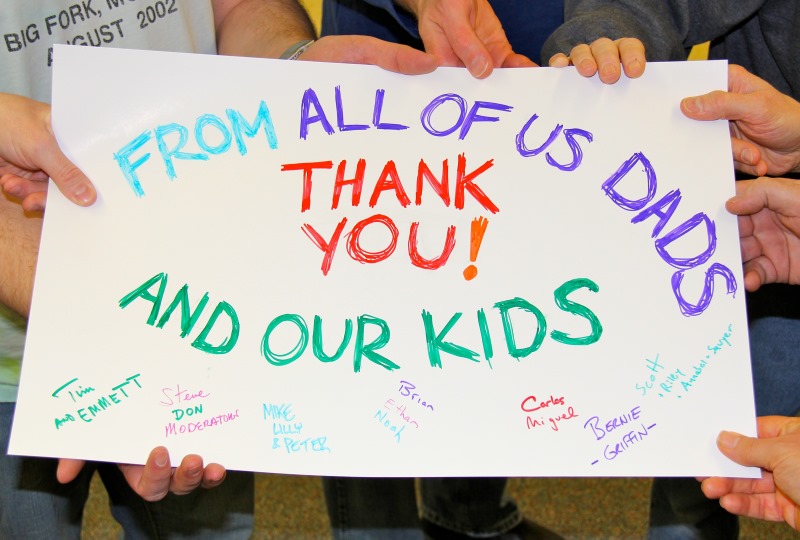 ---